The first generation of the Nova vibe was one of our favorite "Rabbit"-style vibes, so we are really excited about this updated version. What makes this toy unique is that the shape of the clit stimulator keeps it connected to your body even when you are thrusting. Plus it has great vibrations and is app controllable!
Experience blended orgasms - the new and improved Nova 2.0 Rabbit Vibrator flexes with the body, keeping constant contact with the clitoris while stimulating the G-spot. Connects to the free We-Connect App which helps create custom vibes whenever, wherever. Nova is made of seamless, body-safe silicone phthalate that's BPA and latex free, all with a 2-year warranty!
The Rabbit arm stays in contact with the clitoris for stimulation and has been updated for reduced left/right movement while still flexing with the motions with its rumbly vibrations so it can hit every perfect spot.
Nova has also been upgraded to include an adjustable penetration arm to customize the fit to the users unique shape. The flexible Rabbit arm flexes with the motions with its rumbly vibrations so it can hit every perfect spot.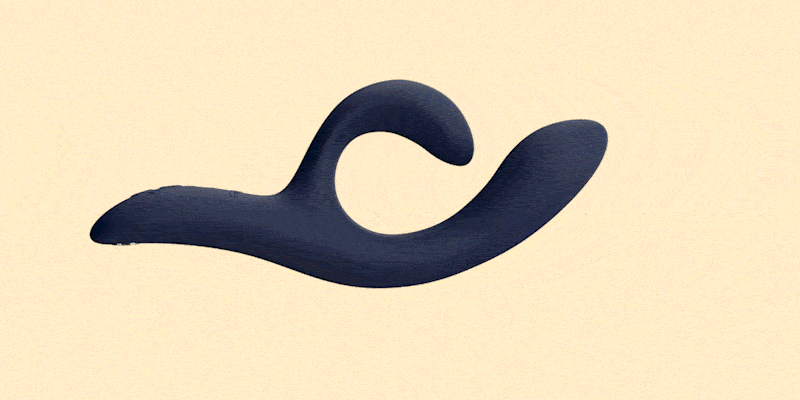 | BK
30-10-2022 21:12
YES! YES! YES! This toy is my favorite rabbit style vibe. I'm normally not into both internal and external vibes but the curvature of the vibrator mixed with the rumbly-ness made this toy super pleasurable. The bulb is squishy which made the insertion easier [along with Slippery Stuff Lube]. I noticed that with internal vibes during an orgasm my body can push the toy out but this toy stayed right in place making for an even stronger orgasm. This is a good treat yourself toy!!!
| M
11-04-2022 21:56
I'm obsessed with this toy. I've tried other dual action toys and felt generally *meh* about them, but holy shit! The design of this toy truly hits the sweet spots. Amazing for blended orgasms! My ONLY qualm is the buttons are very confusing - but honestly it doesn't matter because as long as you can get it on it feels amazing - I don't mess around with the buttons too much.
| Merril
11-04-2022 21:56
Talk about an upgrade! I'm generally not a dual action toy kind of person. It's hard for me to find a toy that can be the "all-in-one" experience it's meant to be. My mind was changed with the original Nova. The large, versatile outer arm delivered much more satisfaction than the teasing whispers of sensation that most "bunny" toys provide, and the internal arm had a slim, but beautifully curved shape that provided pleasure without being too overwhelmingly intrusive, especially toward the base. The buttons were fine, not the easiest to find while in use, but the app-ability of the WeVibe line made personalization and specification pretty easy.

Then I got my hands on this delightful toy. The whole body is coated in the smoothest silicone in such a gorgeous color! I can't help it, I like pretty things, and Nova 2 is way prettier than the original. The buttons are MUCH easier to find and use, and that adjustable internal arm is a game changer. Even if you have the original Nova and liked it, this is worth the upgrade. I promise!
| Nicole
11-04-2022 21:55
I have mixed feelings about dual action toys. While I find that many do fit my anatomy (that's always tricky when purchasing a toy with both internal and external stimulators), most still don't do much for me. I was concerned the tip of the Nova 2 would be too bulbous for me because I prefer slimmer toys (and sometimes have pain with penetration), but it actually fit really, really well. I felt "full" without it hurting or feeling like too much. I would recommend Nova 2 to people who've had trouble finding other dual action toys that fit their anatomy because of the unique shape and flexibility of the external stimulator. I'd also recommend it if you like thrusting your toys because that external arm can also keep contact with the clit even while thrusting the whole toy. My favorite part is the fact that the internal and external vibrations can be controlled independently. Internal vibrators are too much for me and I find with the Nova 2 that the deep, rumbly vibration coming from the clit arm spreads through the rest of the toy and still offers some *gentle* vibration internally. The buttons are easy to use and the app-compatibility is a bonus. If you love dual action toys or have had trouble finding one that fits you in the past, the Nova 2 may be a worthy investment!
4.75
stars based on
4
reviews