Our New Location!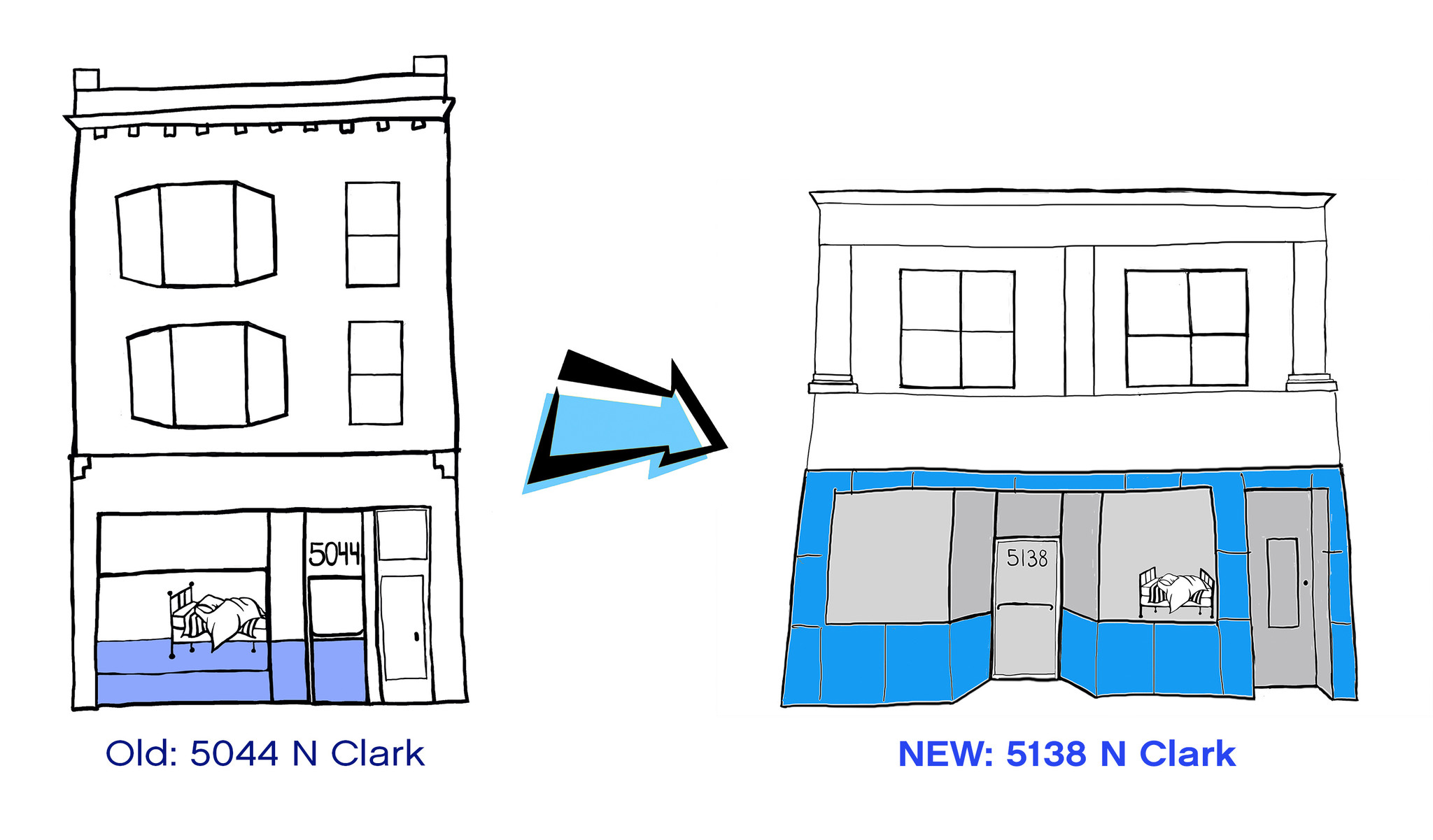 WE ARE OPEN AT 5138 N CLARK ST!!
ABOUT THE NEW LOCATION:
The new location is just 1.5 blocks North of our old shop, between Winona and Foster right next to the Chase Bank. The address is 5138 N Clark St, Chicago, IL 60640. You can see a cute video of the short walk form our old to new space here. 
Parking is still street parking and if you cannot find something directly in front of the shop, there are usually more available spaces just south of our location on Clark or west of clark on Winona. 
Our hours, phone number, website and all those details are the same.