Getting started with using strap ons
The easiest way to put on a harness is to make sure the leg straps are buckled loosely and the waist strap is open. Then step into it like underwear, fasten the waist and adjust all the buckles so they are snug.  They might feel loose when you are using it as your body shifts, so adjust as needed. 
You can put your dildo in the harness before you slip it on or you can put the harness on loosely, add the dildo and then tighten it up. 
For double dildos, slip the long end of the dildo through the harness, put the harness on and then while tightening and adjusting, put the bulb/shorter end inside of you (lube it up first for comfort!).
​
If you have a double dildo like the
Share
or
Nexus
and your harness has a backplate (like the
Ember
) you will need to remove the backplate to use it with a double dildo.  This is easy to do by un-snapping each strap and pulling out from the backplate. 
Once the backplate is removed, you will be able to easily use this with your double dildo.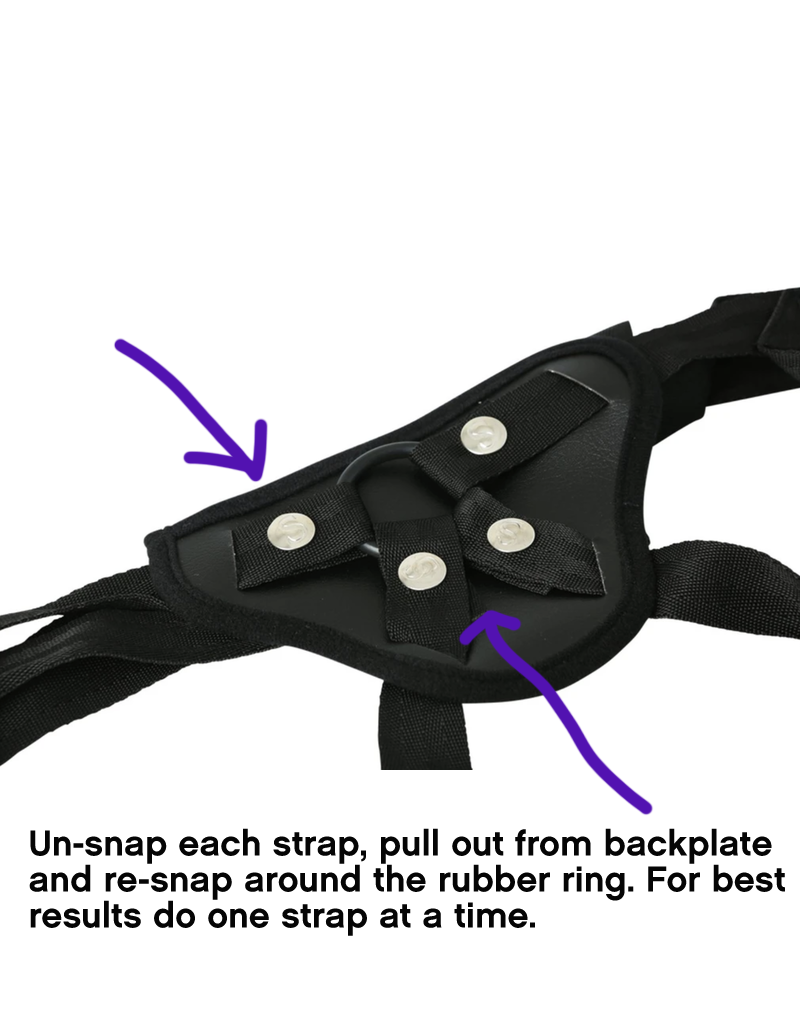 For best results, try this whole contraption on at least once alone so you get the hang of it. And remember, sex is supposed to be fun, so if it is awkward or something unexpected happens, laugh about it and get back to business! And don't forget the lube!